In order to gain the trust of more international customers and realize the internationalization process of the company, HL Cryogenic Equipment has established ASME, CE, and ISO9001 system certification. HL Cryogenic Equipment actively takes part in the cooperation with universities, research institutions and international Companies.
Australia
Algeria
Brunei
Holland (the Netherlands)
Iran
Indonesia
India
Malaysia
North Korea
Pakistan
Saudi Arabia
Singapore
South Korea
South

Africa
Sudan
Turkey
Air Separation Equipment/Gas Industry
Air Liquide
(Since 2006 more than 102 projects around the world)
Linde
(Since 2005 more than 50 projects in China and Southeast Asia)
Messer
(Since 2004 more than 82 projects in China)
Hangzhou Oxygen Plant Group (Hangyang Group)
(Since 2008 more than 29 projects in China and Southeast Asia)
British Oxygen Company (BOC)
Air Products & Chemicals
Praxair
Iwatani Industrial Gases
China National Air Separation Engineering
Parketech Gases Engineering
Kaiyuan Air Separation
Xinglu Air Separation
Jiangxi Oxygen Plant
The application of Vacuum Insulated Piping System in the Petrochemical and Iron & Steel Industry is only for Air Separation Plant. So the following pages about the Petrochemical & Coal Chemical Industry and the Iron & Steel Industry are all Air Separation Equipment Projects. Since 1992 establishment of Chengdu Holy, the company has participated in more than 400 projects of Air Separation Equipment.
Electrical and Electronic Industry
I

ntel
GE China
Source Photonics
Flextronics International
Huawei
Siemens
Osram Light
Bosch
Rettenmaier Fiber
Tox Pressotechnik
Samsung Tianjin
SMC Corporation
Instron Shanghai
Tencent
Foxconn
Telefonaktiebolaget LM Ericsson
Motorola
Served in total 109 Enterprises of Electronics,
Electrical Appliances, Equipment, Communications, Automation, and Instrument
Chips and Semiconductors Industry
Shanghai Institute of Technical Physics, Chinese Academy of Sciences
The 11th Institute of China Electronics Technology Corporation
Institute of Semiconductors, Chinese Academy of Sciences
Huawei
Alibaba DAMO Academy
Powertech Technology Inc.
Delta

 Electronics Inc.
Suzhou Everbright Ph

otonics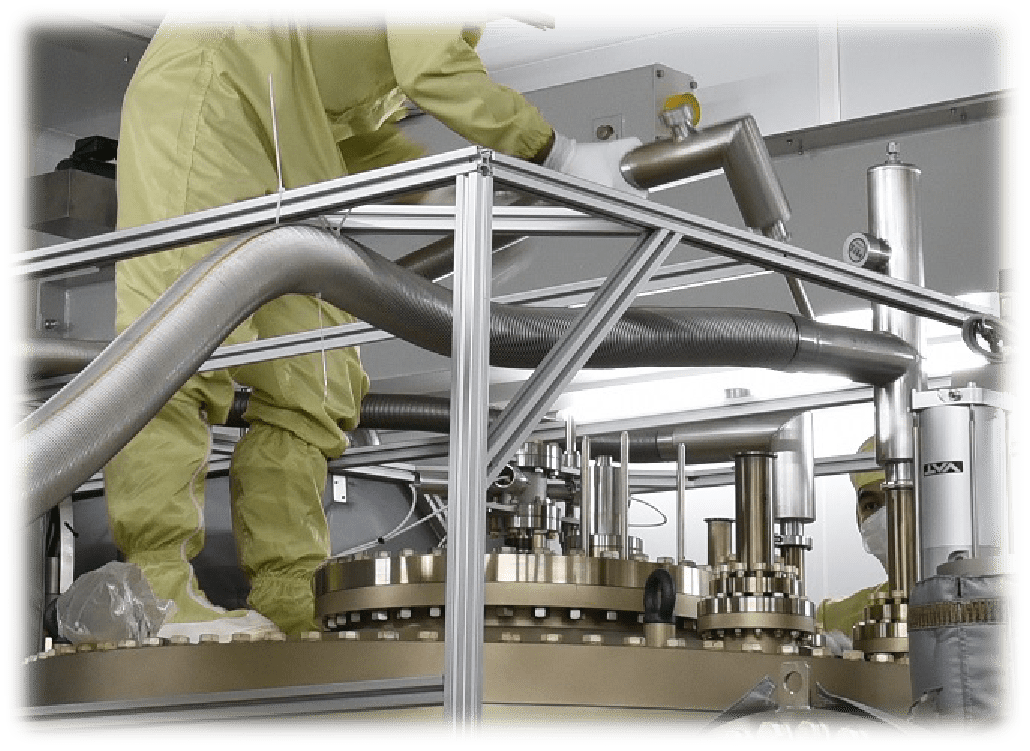 Cryogenic Applications of Liquid Hydrogen and Liquid Helium
C

hina Aerospace Science and Technology Corporation
S

outhwestern Institute of Physics
C

hina Academy of Engineering Physics
M

esser
A

ir Products & Chemicals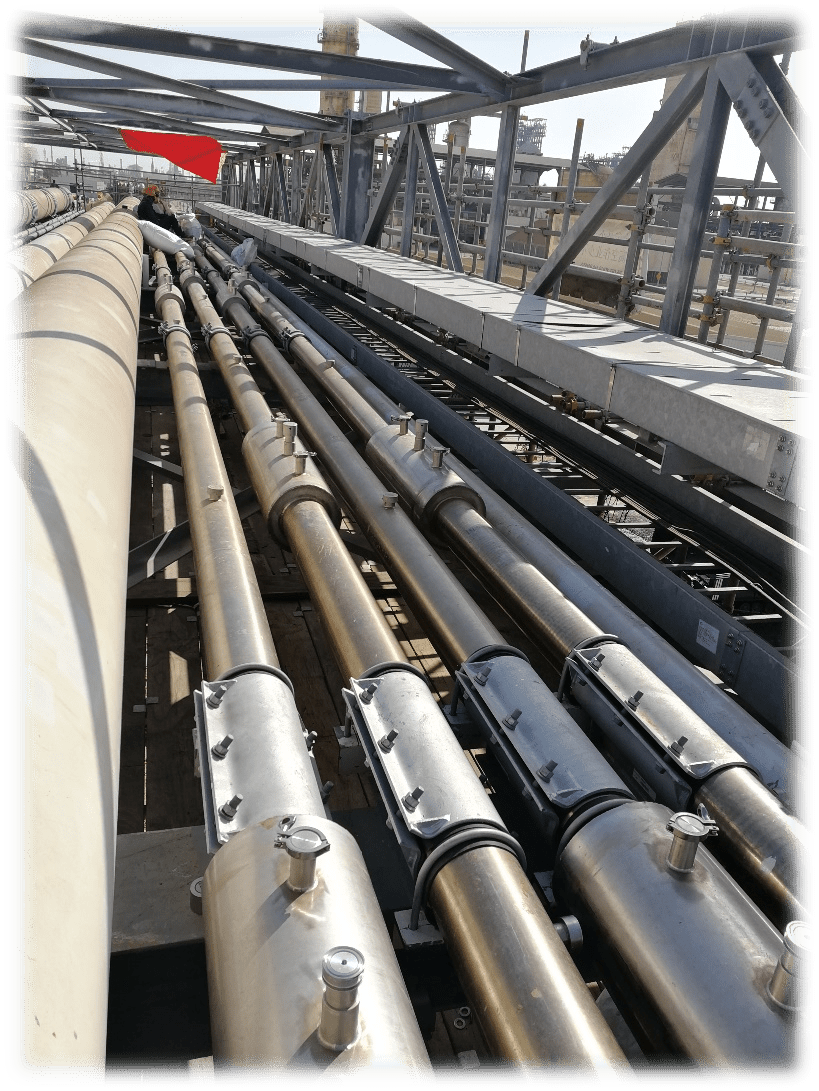 Chips and Semiconductors Industry
S

inopec
China Resources Gas Group
T

owngas Company
Jereh Group
Chengdu Shenleng Liquefaction Plant
C

hongqing Endurance Industry Company
W

estern Natural Gas Company
Served in total dozens of filling stations and liquefaction plants for 35 Enterprises.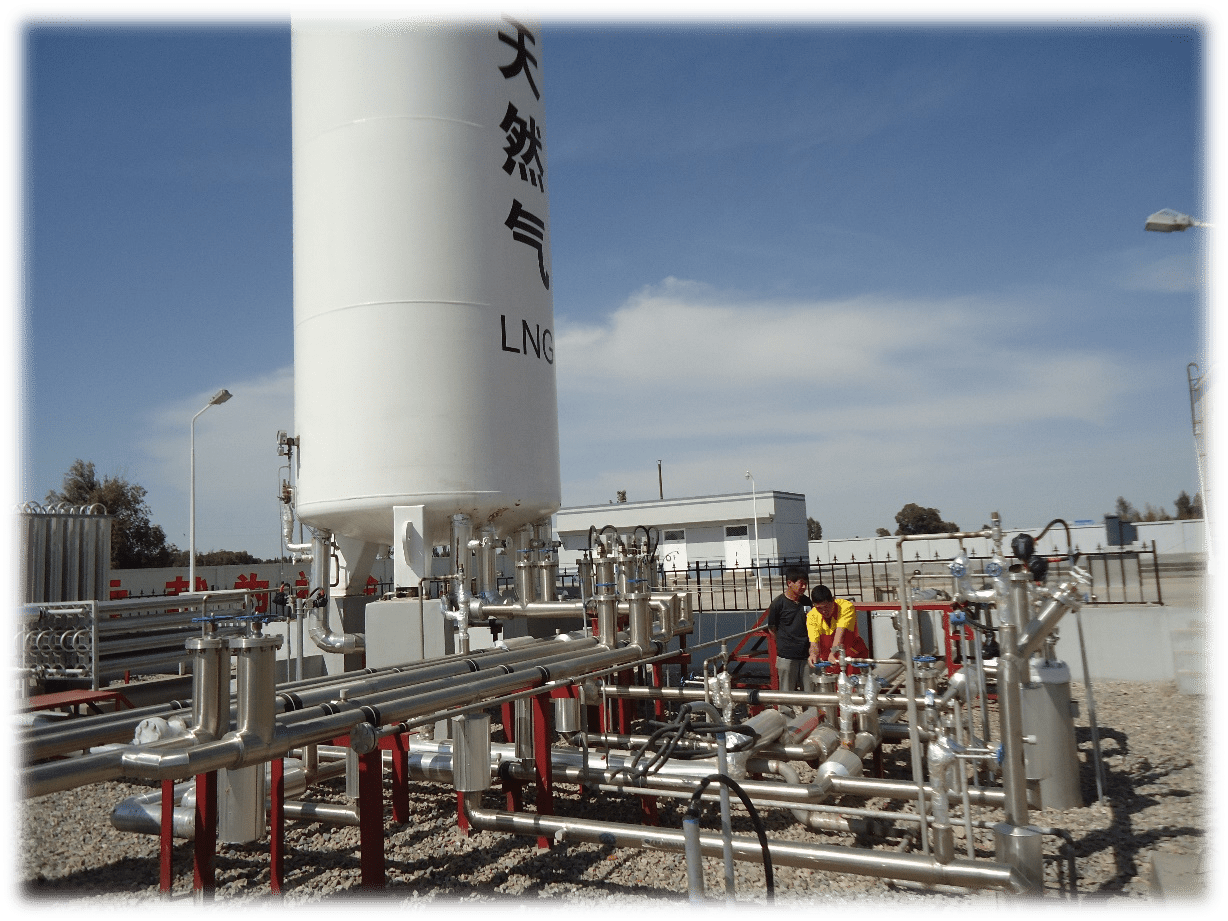 Petrochemical and Coal Chemical Industry
Saudi Basic Industry Corporation (SABIC)
China Petroleum and Chemical Corporation (SINOPEC)
China National Petroleum Corporation (CNPC)
Wison Engineering
Southwest Research & Design Institute of Chemical Industry
China Petroleum & Petrochemical Construction
Yanchang Petroleum (Group) Refining & Petrochemical
Hengli Petrochemical Group
Zhejiang Petroleum & Chemical
Datang International
Served in total 67 Petrochemical, Coal Chemical, and Chemical Enterprises.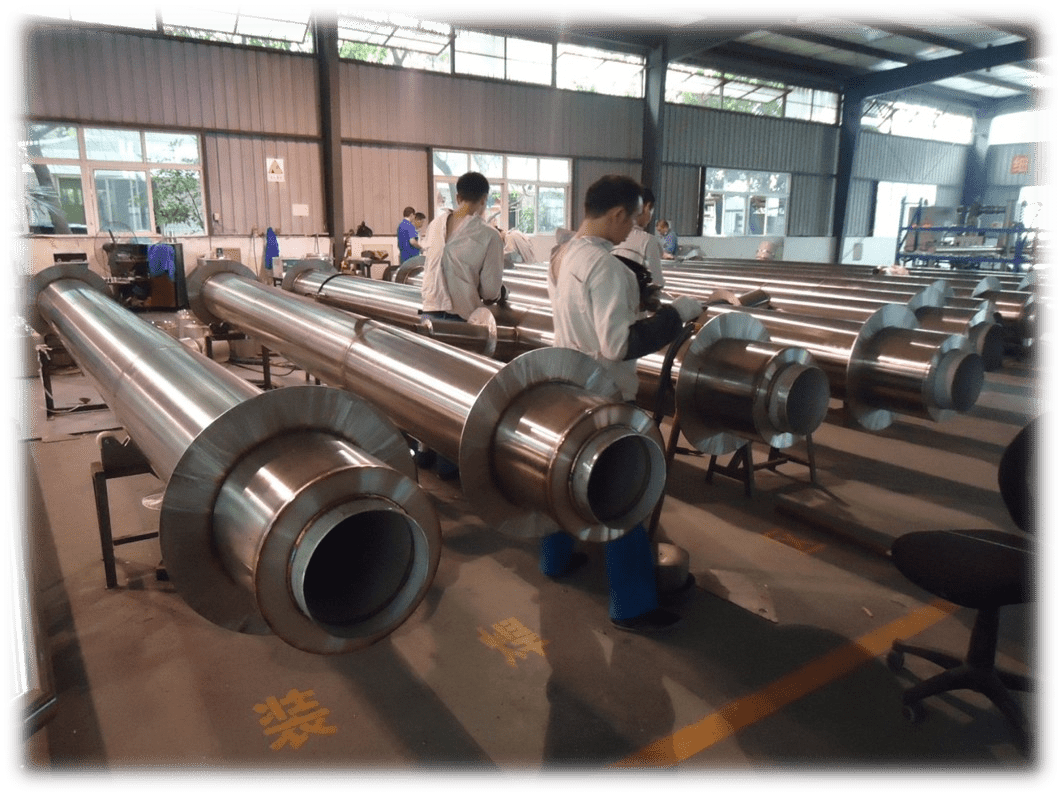 Iran Zarand Steel
India

Electric Steel
Algeria Tosyali Iron Steel
I

ndonesia Obsidian Stainless Steel
China Baowu Steel Group
TISCO Taiyuan Iron & Steel Group
Nisshin Steel Corporate
Jiangsu Shagang Group
Magang's steel
HBIS Group
Served in total 79 Iron & Steel, and Special Steel Enterprises.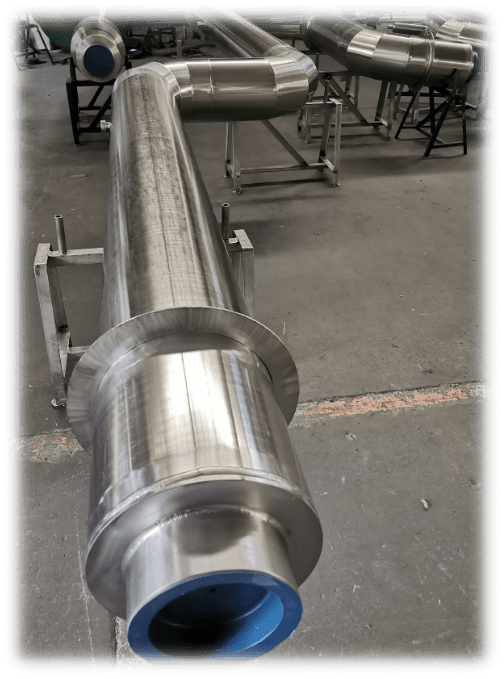 FIAT Comau
Hyundai
SAIC Volkswagen
FAW Volkswagen
SAIC FIAT
Served in total 15 Car Engine Enterprises.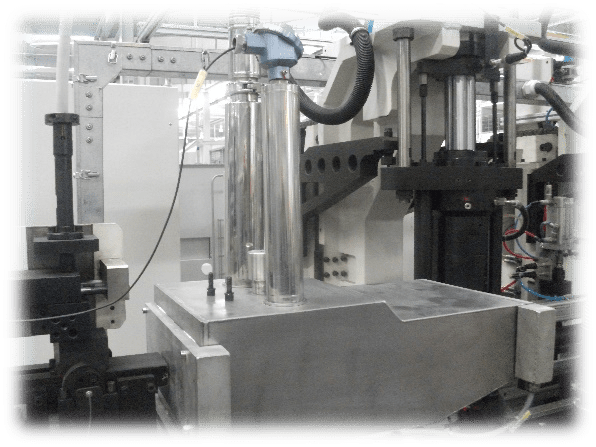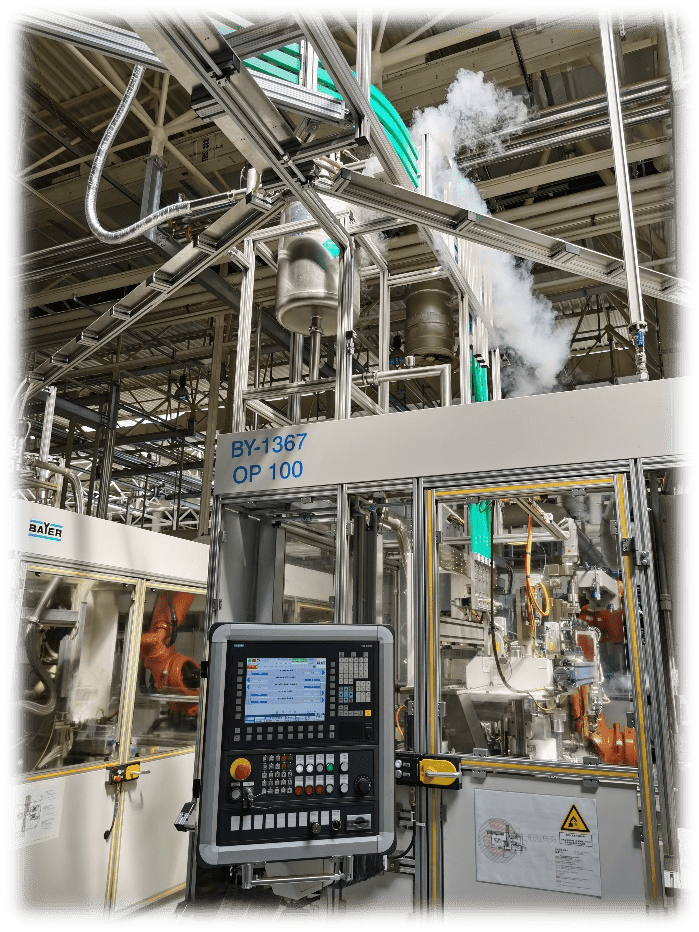 Biology and Medicine Industry
Thermo Fisher Scientific
Roche Pharma Project
Novartis Project
Amicogen (China) Biopharm Project
Union Stem Cell & Gene Engineering Project
Sichuan NED-Life Stem Cell Biotech Project
Origincell Science and Technology Project
Chinese PLA General Hospital Project
Sichuan University West China Hospital
Jiangsu Province Hospital Project
Fudan University Shanghai Cancer Center Project
Served in total 47 Biology and Medicine Enterprises and Hospitals.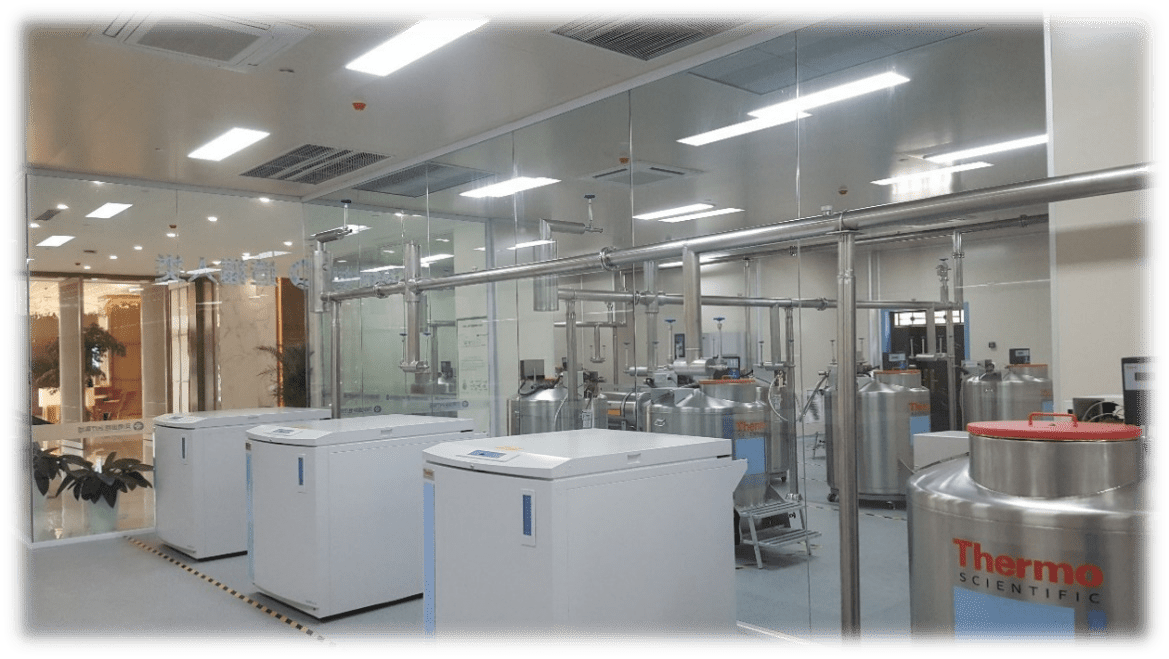 Food and Beverage Industry
Coca-Cola
Nestle Project
Wall's Ice Cream Project
Served in total 18 Food and Beverage Enterprises.
Research Institutes and Universities
European Organization for Nuclear Research
(International Space Station AMS Project)
China Academy Of Engineering Physics
Nuclear Power Institute of China
China Nuclear Industry 23 Construction
China Electronics Technology Group
China Electric Power Research Institute
Aviation Industry Corporation of China
Tsinghua University Project
Fudan University Project
Southwest Jiaotong University Project
Served in total 43 Research Institutes and 15 Universities.
Mining and Materials Industry
Aleris Aluminum Industry
Asia Aluminum Industry Group
Zijin Mining Industry
Hoshine Silicon Industry
Honghe Arsenic Industry
Yinguang Magnesium Industry
Jinde Plumbum Industry
Jinchuan Nonferrous Metals
Served in total 12 Mining and Materials Enterprises.
---
Post time: Oct-16-2021